With DJ's seemingly crawling out of the woodwork and heavy beats dropping at every turn of your head, chances are you have heard the term 'EDM' (an acronym for electronic dance music) uttered once or twice before.
The umbrella term 'EDM' generates so much controversy that it is impossible to reach a general consensus on the true meaning of the phrase. Depending on which DJ you ask, the definition you receive of EDM could be apples to oranges.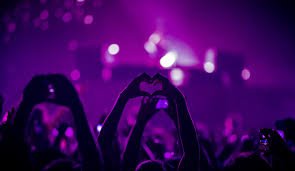 There is no denying that electronic music has evolved dramatically from its' roots in warehouse raves and the European underground. Says world-renowned producer Tim Bergling, commonly know as Avicii:
I don't see EDM anywhere else than in America. It's a very American term.
The purpose of this article is not to act as an authority on the 'true' definition of the term but to help our audience develop a better understanding of the components that make up the rapidly expanding electronic dance music scene.
Throughout this article, we will take a look at where electronic dance music originated, the numerous types of genres that exist, the lifestyle surrounding the EDM movement, and EDM as we know it today. From kandi to PLUR, we look to clear up some terminology you may have heard but had no idea what the meaning was.
So, What is EDM You Ask?
Simply stated, electronic dance music is any music that is generated primarily through electronics such as computers and synthesizers.
EDM, or Electronic Dance Music, is a concoction of various computer generated sounds such as bass lines, drums and percussion, echos, and manipulated vocal samples that are combined using synthesizers and other various equipment to create a full length sample. Generally created for the nightclub and music festival scene, EDM has been generating an increasingly large mainstream following, particularly throughout the last decade.
But where did the culture as we know it stem from?
Daft Punk Sets the Modern Day Standard
Though electronic dance music has been around since the late 60s/early 70s (depending on who you ask), EDM as we know it today began to grow and evolve through warehouse raves of the 80s and 90s in to the nightclub and music festival scene of today.
In 2006 Coachella Music Festival featured Daft Punk, who incorporated a luminescent pyramid as their DJ booth along with an intricate lighting rig that set the bar for stage pageantry. With this performance, SPIN Magazine declared that the arms race in electronic dance music was officially underway, with this event serving as the proverbial 'tipping point.'
The 2006 performance by Daft Punk added an entirely new element to dance music culture. Not only was the originality of computer generated sounds appealing, but an entirely new market was now wide-open with the possibility of extravagant visual components, mesmerizing light shows, interactive characters and performers, and other creative elements.
No longer was EDM to be considered just another genre of music: an entirely new subculture had been created.